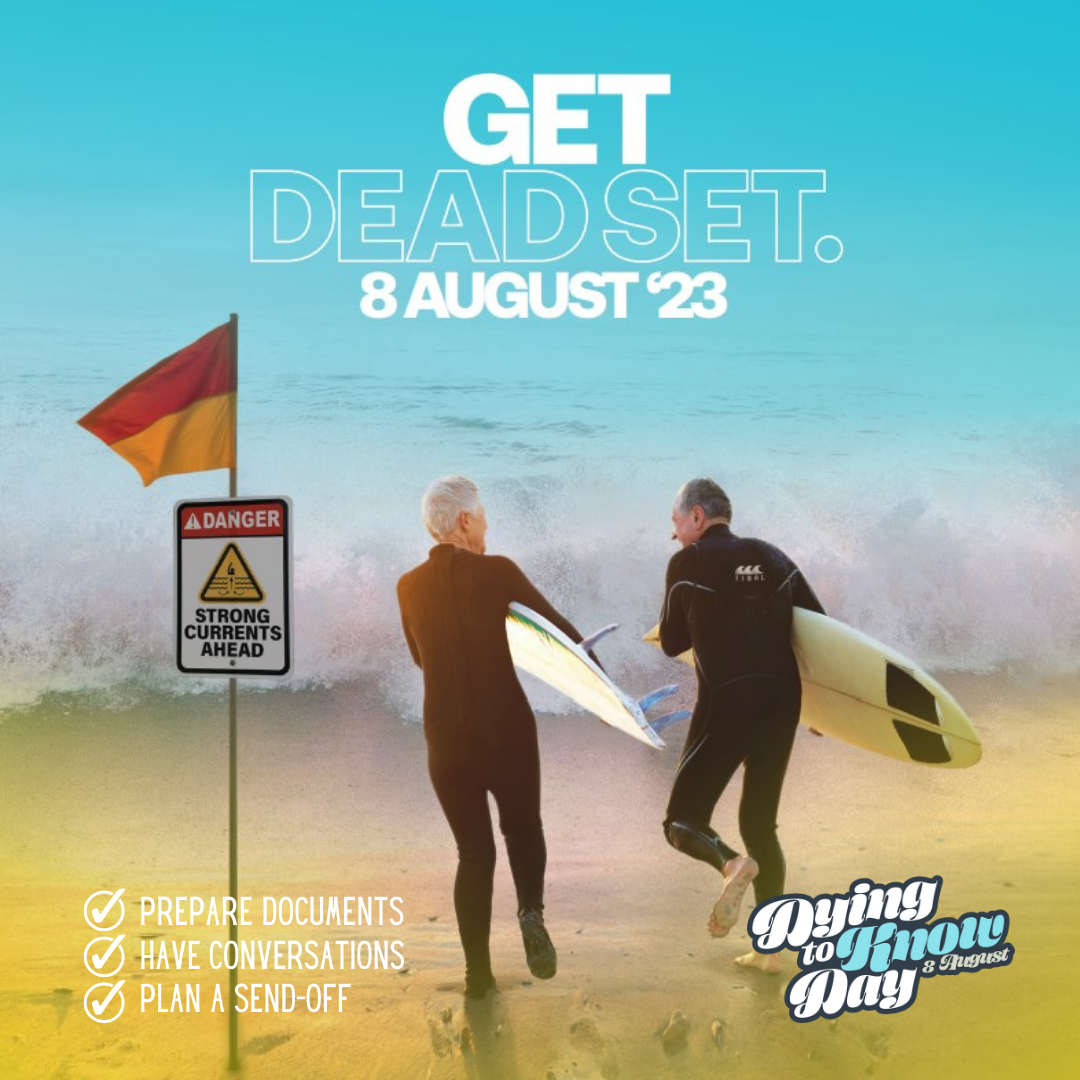 Dying to Know Day on the 8th August was an annual campaign that empowers all adult Australians to be strong self-advocates for their own personal planning when it comes to their future.
This session was orginally scheduled for the 8th August, but was rescheduled. Limited spaces are available to new registrations – book online here or call Lorna on 08 8941 1004.
Join Aged Care Navigator, Janet Brown in a session considering, recording and sharing some of your choices.
Conversation and information will be led around the following topics:
Your documents

Wills, Power of Attorney, Enduring Guardian, Death Nomination, Advance Personal Plan

Your family and friends

Planning those conversations with your substitute decision makers, executor and guardian.

Your send off

Cremation, burial or something else? Funeral home package or something personal? Event at home? Party afterwards or no fuss?